Coffins and Shrouds
This what you're going to be transported out in. More or less just a box, depending on what you're after. The alternatives to 'just a box' are various, though. From a body bag, to an elaborate casket of your own design, here's a list of the array of coffin options you have.
Traditional coffins 
From solid wood, soft wood to chipboard veneered these are the traditionally shaped coffins people have been using for years. Complete with handles, nameplates and ornamentation, a traditional coffin is a solid base to set off on.
Where to find out more
For a straightforward, traditional coffin, many funeral directors will advise where to start.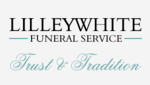 Lily White Funeral Service offer a variety of traditional coffins in
established shapes
---
Cremation coffins
If you are set on getting cremated, you'll also need a coffin made from materials suitable for cremation, including all its fittings and furnishings.
Where to find out more
Honest Coffins make coffins without polish or varnish, and handles are made from natural fibre ropes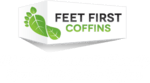 Feet First Coffins offer coffins which take up to 60% less energy to burn in a cremator
---
Cardboard coffins
A cardboard coffin isn't undignified: it's cheap, does the job and from far away looks just like a traditional coffin. Newer models are strong, environmentally friendly and available in any colour you can imagine.
Where to find out more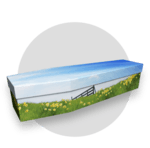 Design your own cardboard coffin with Greenfield Coffins or take a look at their extensive catalogue


The Coffin Company has a wide range of cardboard coffin designs, as well as the option to customise your own regardless of material

---
Eco coffins
These environmentally friendly coffins are made from recycled paper and other materials that are 100% biodegradable. Don't worry, they are also very sturdy and there's little risk of falling out, tears or other mishaps. Ideal for a natural site, eco coffins can also be used in traditional burials and cremations.
Where to find out more

Winners of the 2017 Good Funeral Awards for Coffins, Ecoffins sells environmentally friendly coffins in a range of materials with an emphasis on their Fair Trade ethos

Oasis Coffins offers coffins willow, bamboo and seagrass, and also has a social enterprise scheme
---
Wicker, felt, wool material coffins
Coffins made from materials diverse as bamboo, seagrass, banana leaf, felt and wool are also fully biodegradable. If you like the idea of being not only buried naturally, but transported cocooned in natural materials, then look no further.
Where to find out more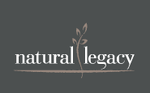 Musgrove Willow Coffins stocks handmade wicker coffins in different shapes
Natural Legacy offers coffins 100% made from wool, woven in Yorkshire
---
Custom coffins
A custom designed or bespoke coffin will be a one-off and tailormade to you. They can take the shape of anything you think really screams you. That thing you have for gnomes? Yep, your coffin could reflect exactly like that.
Where to find out more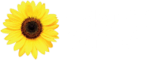 Design your own colourful coffin with Colourful Coffins and even choose the interior decoration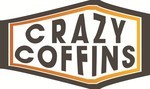 Based in Nottingham, Crazy Coffins are the first point of call if you want a bespoke, entirely customised coffin. Ranging from a Tardis, a canal boat and a Sainsbury's lorry, these guys have seen it all before
Wealden Coffins are creating handmade coffins, featuring a bespoke curved shape
---

DIY coffins
You could go down the carpentry route and put together your own coffin from scratch. Or, if you're less handy, invest in a decent flat pack coffin you can swiftly put together. Either way, investing in a DIY coffin is a very personal way of preparing for your send off.

Where to find out more
For all you hesitant DIYers,

EcoCoffins (based in Kent) offer self-assembly coffins with easy-to-follow instructions
---
Shrouds
Used for centuries, a shroud is a piece of cloth to cover your body before burial or cremation. Though, now, shrouds can be as decorative or as simple as you'd like. Hand stitched with silk, your own design or just a cotton bedsheet, a shroud is more or less what you make it.

Where to find out more
The Bellacouche Leaf Cocoon is a handmade felt shroud with a wooden frame for easy lifting, and is fully biodegradable
Ecoffins offer a more simple shroud, which is still sturdy 


---
Body bags
This is the kind of bag used by the emergency services and, together with a board wedged in the material, can provide solid support. This is a cheap alternative to other elaborate coffins, providing a quick and easy though, rather unglamorous solution.
Where to find out more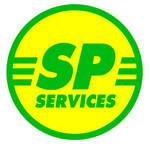 Visit the shops and websites which offer products for the emergency services, such as  SPS Services or Synrein Medical
Alternatively, your funeral director may sell you a body bag
---
Coffin covers
If you don't want to splash out on a coffin but you want look your best then opt for a coffin cover. The inner container is made from a simple biodegradable material, whilst the outer coffin provides something easy-on-the-eye which will be used again by the funeral director.
Where to find out more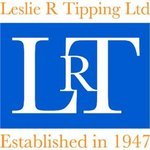 You can find what's known as a pall over at Leslie R Tipping, or create your own personal flag to drape over the coffin using Red Dragon Flag Makers 
< Back to Funeral Planning