Alternatives to burial and cremation
For many, a traditional burial or cremation at a church or cemetery overseen by a conventional funeral director does them quite nicely. Though, there's a whole range of options when it comes down to it. Many of the options you may not have come across before, and others you may not even wish you had – but these are all potentially possible. Here's the list of options available to you.
---
Traditional burial
This involves putting a body in a deep grave, usually in a cemetery or churchyard. The majority of cemeteries are non-denominational. You can buy a grave plot before you die, get it done on a whim or be buried in already existing spot, all for a fee.
Where to find out more
Click the link or image to find out more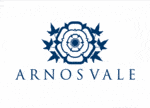 Take inspiration from Arnos Vale Cemetery, which is now a sprawling heritage site
If you fancy being buried amongst famous artists and thinkers, look to burial grounds such as Highgate Cemetery
For status, look to burial grounds which are also part of the Royal Parks in London, such as Brompton Cemetery

---
Cremation
Here your body will be incinerated at a high temperature, and after around 2 hours the remaining bone fragments will be ground down into finer ashes. The ashes are then placed in a container to be given back to the family to decide what to do with them.
Where to find out more
Click the link or image to find out more

The London Cremation Company is the oldest cremation or authority in the UK and has many attractive looking crematoriums around the South East and London area

The South Oxfordshire Crematorium and Memorial Park was voted the Best Crematorium in the 2017 Good Funeral Awards
---
Natural burial
Also known as woodland burial, you'll be buried in a way that will not harm the environment and may even preserve the landscape. The requirements for natural burial are that the body isn't embalmed, a biodegradable coffin is used and a marker or memorial won't be used.
Where to find out more
Click the link or image to find out more Memorial Woodlands, Bristol. A range of burial plots, complete with a cemetery and reception room, all in 100 acres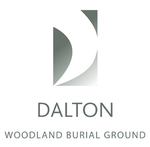 Dalton Woodland Burial Ground, Lancashire.
Be buried amongst the pleasant views of good old Cumbria
---
Home burial
You might think being buried at your home would be both hard work and unfeasible. You're wrong: all you need is a deep enough hole, away from a water source, and to notify the council or landowner.
Where to find out more
The practicalities of what you need to know about home burial are covered in our own article here
---
Organ and body donation
You can either donate individual organs or your whole body. Depending where you live, donating your organs involves filling out a form and letting your family know. Donating your body will take the place of a burial or cremation, whereas after donating an organ you can then have a funeral service.
Where to find out more
Click the link or image to find out more
The HumanTissue Authority are a great resource for finding out more on organ and body donation. Or, visit the NHS website dedicated to making decisions about your body. The Human Tissue Authority is also a great source of information.
We've written an article on what organs you can donate and how they can help here
---
Burial at sea
Not only for those in the Navy, everyone can be buried at sea. The service will need to take place in one of the designated areas in the UK, after you've applied for a licence, hired a large enough boat and checked the weather forecast.
Where to find out more
Click the link or image to find out more
Take a look at the GOV UK requirements when it comes to sourcing a coffin and a licence for a burial at sea

The Britannia Shipping Company has information for what's possible when it comes to sea burial
---
Resomation
A new technology, similar to cremation but without the fumes, where a water and alkaline solution dissolves the body and reduces it to its basic elements. Then, once drained, your left with the white powder left over to do as you wish.
Where to find out more

The Resomation company is the chief authority on all things relating to alkaline solution
---
Cryomation
Also known as 'deep freeze' funerals, your body is bathed in liquid nitrogen for around an hour where it will cool to -192C. The body crystalises, or 'freezes', and can then be crushed into smaller particles.
Where to find out more
Keep up with the development of cryomation technology over at Cryomation Ltd
---
Mummification
Making a comeback, the ancient practice of mummification is on the rise. Initially, in the US, there's a waiting list for human mummification at a considerable price.
Where to find out more
Click the link or image to find out more
Summum is based in Utah in the US and started off the back of the founder's new religion. Now, they're offering human mummification for a sum of around $40,000
Take a look at our article which looks at the rise of new mummification techniques
---
Cryonic preservation
Cryonics is still a work-in-progress and there's no guarantee of reanimation at the end. The idea is that your body will be frozen at a low temperature and preserved in a liquid nitrogen tank. Then, you'll be brought back to life through unfreezing. Here in the UK, for the time being, there's conflict around whether this is a legal or assisted death.
Where to find out more
Click the link or image to find out more

There are many places out there that are attempting to make cryonic preservation a reality. Follow the developments in cryonics at the Cryonics Institute and the Life Extension Foundation
---
Mushroom burial suit
This is a new venture where your body is placed in a biodegradable bag, or 'suit', and buried. The bag itself is made up of mushrooms and other microorganisms that aid in decomposition and transfer nutrients to plant life.
Where to find out more
Click the link or image to find out more

You can find more information on burial suit technology at Coeio, who are developing an 'Infinity Burial Suit'
< Back to Funeral Planning